Meeting with Donor Organizations on Migration Strategy Action Plan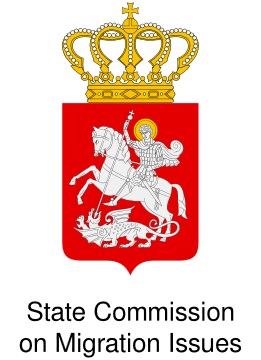 On 14 December 2015, the Migration Strategy of Georgia for 2016-2020 was adopted by the governmental Decree #622. The Strategy has already been published on the official website of the Legislative Herald, the LEPL of the Ministry of Justice. The document was developed by the inter-agency working group within the framework of the State Commission on Migration Issues, with the international and non-governmental organizations having a consultative status in the Commission closely involved in the process.
It has been decided to have a 2-phased action plan attached to the migration strategy. The first part of the action plan (2016-2017) is being finalized and will be adopted by the State Commission on Migration Issues by the end of the year.
Considering high level of cooperation and coordination between SCMI and international/donor organizations, an informational meeting was held at Tbilisi Public Service Hall on December 17, 2015. At the meeting, which was organized by the Secretariat, the Commission's member agencies briefed the international/donor organizations about the activities planned to be carried out in 2016-2017 according to the action plan that was followed by discussing possibilities of financing / co-financing specific activities.
The meeting was attended by the Commission's partner organizations as well as other international/donor organizations working in the field.
This website was created with the support of "Consolidating Reintegration Activities in Georgia" a project supported by the European Commission and Implemented by the Danish Refugee Council. The opinions expressed on this Web Site are those of the authors and do not necessarily reflect the views of the European Commission or the Danish Refugee Council